Flow Control Seal, Custom Rubber Flow Control
Shalimar Engineered Rubber Inc. is a industry leader in the design and manufacturing of custom molded and rubber bonded to metal sealing components. Shalimar offers a wide variety of flow control solutions, however if your application requires a custom design our experienced engineering staff will work with you to design the right product for your application. Shalimar's engineered sealing components are used by major global industrial and retail product manufacturers across most major industries. Through years of providing innovative engineering and design support, Shalimar has developed extensive experience and knowledge in the major industrial segments including; Plumbing, Automotive, hydraulic & Pneumatic, Medical, Food & Beverage and Defense & Aerospace.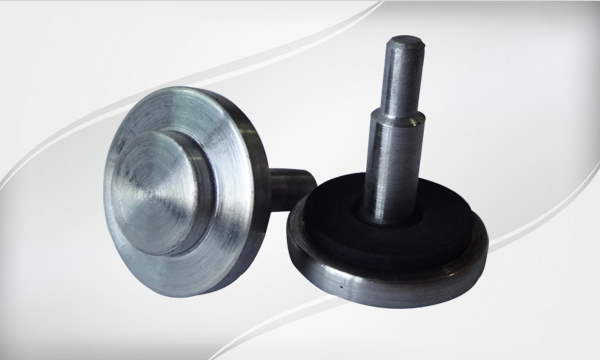 Flow Control Sealing Applications & Use:
Flow Control In the Industry - Flow control plays a crucial role in virtually every industry. In its most basic form you may find an o-ring sealing a valve. In more complex units the rubber can be made or bonded to metal medium to reduce or increase flow based on pressures or temperatures acting upon the different rubber types. This allows machines and operators to control the flow of air, fluids, or gases in a precise and predictable manner.

Flow Control Rubber Materials - As flow control plays a crucial role in operational systems in many industries the rubber compound used can be the difference in failure and success. Shalimar Engineered Rubber has extensive knowledge working with various industries and rubber compounds, allowing us to help you produce the most reliable and cost effective rubber compound for your flow control requirement. Selecting the right material depends on operational pressures, temperatures, chemical environments, noise, vibration and body material.
Shalimar's Custom Flow Control Design Expertise:
Our team has extensive experience in designing flow control for a variety of standard and custom applications. Shalimar Engineers can assist our customers with:
Engineering and Design Support
Application Simulation
Flow Control Material Selection
Rubber To Metal Bonding Requirements