Oil and Gas
Shalimar Rubber is a leading custom manufacturer of specialty molded rubber parts for oil and gas industry applications. We design and manufacture custom and irregular, or different, shaped rubber parts to meet the unique requirements for machinery and equipment found in the oil and gas industry. Our experienced staff has the industry and product knowledge to design custom and irregular shaped parts to exact application requirements and to assist with material selection to ensure that your part will perform well in harsh oilfield environments.

Our custom, specialty parts are manufactured to the highest quality standards to ensure that they perform to specifications. We can custom manufacturer these rubber products, and more, to your specifications.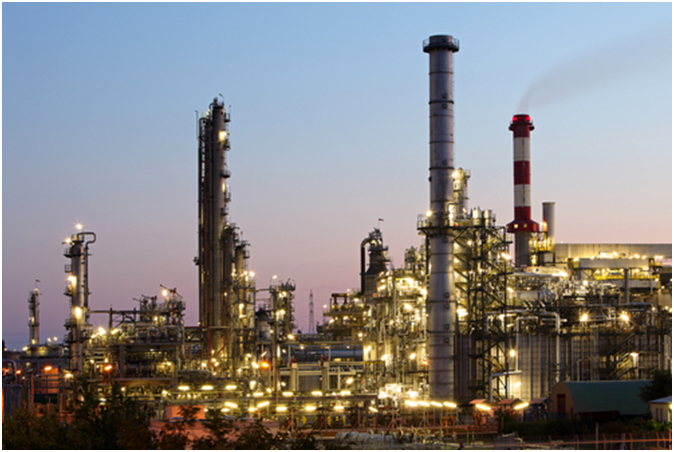 Custom Molded Rubber Products for the Oil & Gas Industry
PTFE to rubber bonded parts
Sleeves and rubber bladders
Washers
Gaskets
O-Rings
Seals
Tubes
Grommets
Shalimar is able to provide a cost-effective, efficient manufacturing process for both short and long-run custom projects. The turnkey services provided by our expert staff include:
Design of a custom rubber part that meets all the design elements and tolerances for the application.
Design of the custom molds required to manufacture the part, and outsourcing of the machining of the molds.
Selection of the appropriate rubber compound for the part using one of our vast rubber compounds available, or the creation of a custom elastomeric compound.
For washers or seals that require bonding the elastomeric compound to metal, Shalimar experienced staff will develop the correct combination of natural or synthetic rubber, substrate, bonding agent and metal for each part, ensuring high performance and long life.
Manufacture of the part, including molding, extrusion and die cutting. We have the capacity for quantities ranging from prototype through production runs.