Metric O-Rings Sizes » Standard Metric Orings
Metric O-rings are commonly used in specialized applications and can be made to any size. Metric o-rings fill many gaps left by the standardized as568 sized o-rings. Shalimar can manufacture metric orings to fit your application needs, or you may use the search below to see our available material types and metric o-ring dimensions.
Metric Size Chart » Standard Metric O-Ring Sizes
Metric O-ring Sizes

Cross Section

Product Data Sheet

millimeters

1.90, 1.98

3.00

3.50

6.99, 7.30, 8.40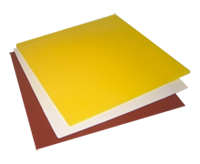 Metric O-rings are available in several different material types. Common material types include Nitrile, HNBR, Silicone, Fluorosilicone, Fluorocarbon (Viton®), EPDM, Neoprene, and Butyl. For more information visit our materials page.

Speciality o-rings can be made to any metric size. For special material types custom sizes, modifications, coatings or high volume, OEM pricing please visit our online RFQ form.

If you need assistance with material type selection please contact us. For standard materials type you can visit our online ordering section.