Industries Served » Water
Shalimar offers a full range of O-rings, seals and custom molded rubber parts, for all potable water applications. Our certified products are part of the nationally recognized standard for materials that come in contact with drinking water. Being certified by an independent third party to the our products meet the rigorous requirements of the standard.
Applications
» O-rings, Seals, Gaskets & Custom Molded
The Shalimar o-ring product line is among the industries most comprehensive. Compounds currently used in this product line include: Ethylene-Propylene (EPDM), Nitrile (NBR) and Silicone (VMQ). At Shalimar our compounds are developed by our Research and Development team and put through rigorous testing to meet the demands of the most challenging plumbing and water system applications. A wide range of compounds are available that exhibit specific properties including, chloramine resistance, low compression sets and long dynamic application lives. Presently our compounds are being used by major OEM faucet and related plumbing manufactures for both static and dynamic sealing applications, however our o-ring lines are not the only Shalimar produces. Shalimar also prides itself in the ability to produce custom rubber parts to our customers design, or our engineering team can work with your company to design a solution for your specific application. So if you have any difficulty finding exactly the right product for your application, contact Shalimar and if it is not immediately available we will design and manufacture a custom part that will meet all your product specifications.

Please Contact our engineering department today to discuss your o-ring and custom molded rubber material requirements @ +91 11 27352466.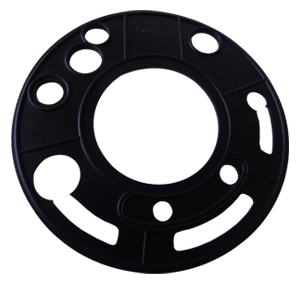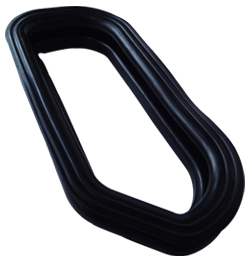 Rubber Products Custom Molded Rubber Custom Coatings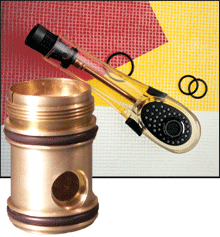 Abrasion Resistance for Dynamic Applications Hydrorite® E702 & N601 Engineered for dynamic high abrasion applications including cartridge seals. Materials include, Nitrile and EPDM.